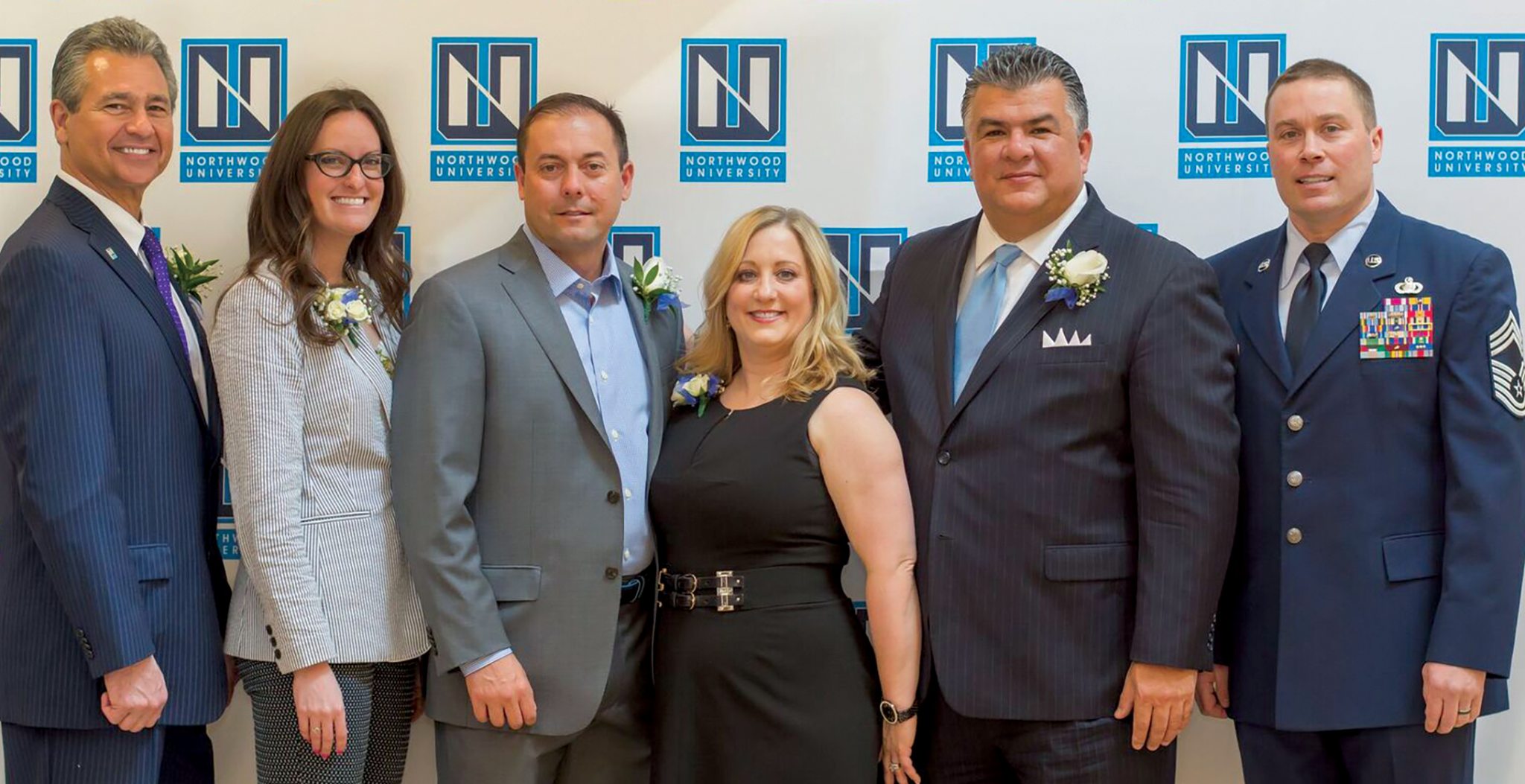 Northwood University's future is built on the success of our alumni. In their professional and personal lives, our alumni are Northwood's face to the world, demonstrating our mission and the values we cherish - Freedom, Respect, Empathy, Spirituality, Honesty, Achievement, Integrity, and Responsibility - to everyone they meet. We are honored to celebrate their stories and successes. Weekend Celebration Honors Outstanding Alumni
Northwood proudly celebrated the personal and professional accomplishments of six alumni named recipients of the 2016 Outstanding Alumni Awards., April 15-17. Chosen for their achievements and support of Northwood University and its ideals, the honored alumni began the weekend by touring campus, meeting with current students, and attending the Northwood Style Show. On Saturday, honorees attended a luncheon ceremony with family and friends.
Real World Advice –What Students Need Now
Students get a lot of advice. Between instructors, advisors, parents, and even roommates, guidance is readily available to most students for everything from navigating the first year on campus to planning for an advanced degree. All they have to do is ask. But, what about life after college?
Northwood's Greek system regularly offers students a chance to learn what it's like to be a career professional – out in the real world – by hosting presentations by young, successful Greek alumni who've "made it." Role models for the students, these alumni share their stories of where they are now and what it takes to get there. These valuable events provide real-world advice to students on how to be successful young professionals.
In March, the Greek system sponsored two Greek alumni to share their stories. Brittney Lewis, a 2008 alumna and member of Alpha Chi Omega, is director of the Project Management office at BlueWater Technologies in Southfield, Mich. Joining her was David Krzyzaniak, a 2009 alumnus and member of Tau Kappa Epsilon, currently a dealer fixed operations consultant at Xtime who travels extensively for his job. Their experiences and keen insights provided students with a fresh and honest look at life after Northwood University.